SPECIAL ANNOUNCEMENT
If you require Australian Visa Extensions due to impacts from the COVID-19 (Coronavirus) travel bans please contact us for fixed fee visa extension applications, visa appeals, or any other related matters during this period.
Remaining lawfully onshore in Australia has never been more important for those visiting or temporarily residing here.
Note: We are continuing to fully operate, during this time and will remain open for business. Contact us now to speak with a registered migration agent.
ACT NOW AND SECURE YOUR FUTURE IN AUSTRALIA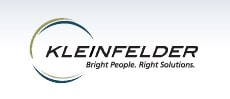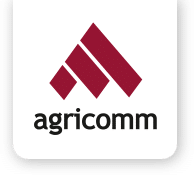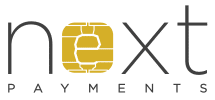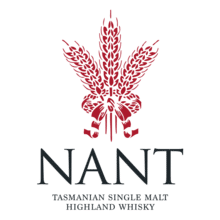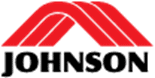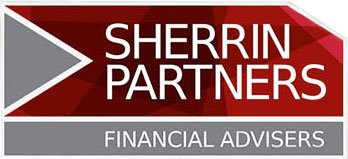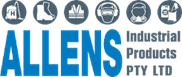 OUR PARTNERS & MEMBERSHIPS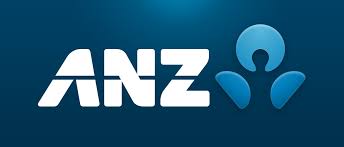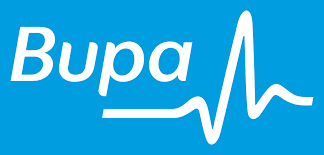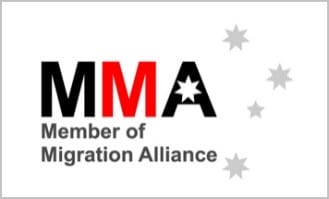 Partner Subclass 820/801 Visa & Subclass 309/100 Visa
What is Partner Visa?
Partner sponsored migration is based on their relationship with their Australian sponsor. Partner sponsored applicants are assessed on an individual basis depending on the nature of their relationship. The Australia partner visa enables the partner or spouse of an Australian citizen, Australian permanent resident, or eligible New Zealand citizen to reside in Australia for an extended period. The Partner Visa subclass 820/801 is for onshore applicants and 309/100 is for offshore.
The partner visa is processed in 2 stages 820/309 – Temporary and 801/100 Permanent, approximately 2 years apart.
Who can get partner Visa?
Applicants should be able to provide the following
Evidence to prove the genuineness of the relationship
Evidence of length of the relationship and time spent living together
Financial evidence supporting their mutual commitment to each other
Evidence indicating the social features of the relationship, including pictures and letter of support from family and friends describing their relationship.
Eligibility requirements:
be the spouse or de facto partner or be engaged to an Australian citizen, a permanent resident or an eligible New Zealand citizen
be in a genuine and ongoing relationship
meet health and character requirement
meet additional criteria of the stream in which you are applying for
This visa allows the applicant to live, work and study in Australia.
What are the types of Partner visas?
Spouse Visa Subclass 820/801– Both partners must have turned 18 and the marriage must be legal under Australian law. Underage or polygamous marriages are not accepted in Australia.
To be eligible to apply for a Spouse visa, the applicant must be either married to:
an Australian citizen; or
an Australian permanent resident; or
an eligible New Zealand citizen.
Defacto Partner Visa Subclass 820/801 – the de facto relationship must have existed for at least 12 months before applying for the visa
Live together (You and your partner must be living together, or any separation must be only temporary not on a permanent basis)
Commitment to a shared life to exclusion of all others (a genuine and continuing relationship with your partner)
Must have lived together for a period of at least 12 months prior to lodging visa application.
Prospective Marriage Visa Subclass 300 –
This visa enables to enter Australia to marry your intended spouse and live together in Australia. You can apply for a Spouse visa in Australia after you marry your fiance(é)
A Prospective Marriage visa is a temporary visa valid for nine months. Once granted, within the 9 months the applicant must register their marriage.
Eligibility criteria for Prospective Marriage Visa
Applicant must be sponsored by their fiance(e) who must be at least 18 years of age
Must be sponsored by an Australian citizen or permanent resident, or an eligible New Zealand citizen, who undertakes sponsorship obligations.
Must have personally known and physically met their fiance(e), must not marry prior to entering Australia.
Applicants must agree to marry within 9 months of entering Australia.
Must not have any impediment to marrying under Australian Law
This visa allows the applicant to live, work and study in Australia for 9 months. You are also permitted to travel freely to and from Australia during this period.
How long to process Partner Visa?
The processing time is between 18-25 Months
TAILORED ADVICE
We care about you, your family and your business / career, as if it was our very own. That's why we reject the cookie cutter approach to migration advice. Rather we dedicate time and attention to listen to your individual needs and develop tailored migration solutions and practical advice for now and the future.
FAST LODGEMENTS
Our experience and personalised visa and migration agent services allows us to complete your application with precision and speed. We are methodical in our ways of working to ensure nothing gets missed, documentation is requested upfront and applications can be lodged quickly.
HIGH SUCCESS RATE
We pride ourselves on our high success rate. As much as you choose us to represent you, we also are selective in regards to who we will provide visa services for. You can rest assured that we will not take on your case or take your money, unless we believe we can achieve a successful outcome for you.
CERTAINTY OF FEES
At AIA, we believe in being upfront about our fees, to provide you with long term certainty regarding all aspects of the migration process and to avoid any nasty surprises at the end. We provide value through differentiation such as writing customised individual submission letters for applications.
TAILORED ADVICE
HIGH SUCCESS RATE – FAST LODGEMENTS
TESTIMONIALS FROM REAL PEOPLE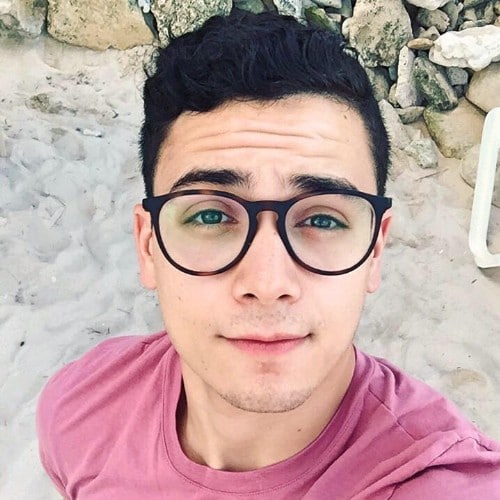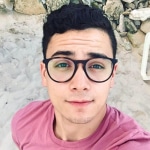 Ali Khan
"With help of AIA, my brother my family and I could acquire Australian tourist visa. Because of political and social reasons, this is not an easy task for Iranians"

Owen Barnabas
"Had a very urgent case regarding the 482 visa. Thanks to AIA and particularly Ruby who acted on my case urgently I had my 482 visa granted within a very short period of time. The manner in which it was dealt with was very professional and all done so by a very friendly and kind team. I would highly recommend them"
Caroline Butler
"Myself and my partner had a very urgent case regarding the 482 sponsorship visa that was handled brilliantly by AIA, especially by Ruby. She took on our case and acted on it as soon as possible. I would highly recommend AIA as we got our visa through in a short period of time"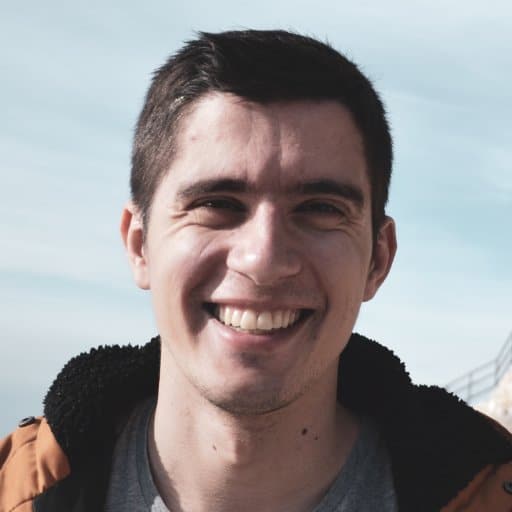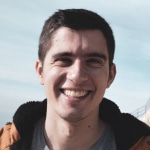 Peter King
"AIA handled my case rapidly and with professionalism. Within two weeks of AIA submitting my application for AU citizenship I was contracted by AU Immigration for an interview and test. AIA was a great investment and provided stellar services"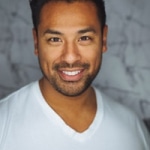 Romain Davies
"My case for the 482 visa was not easy and urgent but AIA and especially Ruby found the good way to manage it. I knew that it would be difficult and may be not possible to get this sponsor but Ruby did it! Thank you"

Viki Wong
"Ruby and team were very helpful and thorough. We are Kiwis and have successfully achieved our PR goal with their assistance in a very quick time-frame.
Highly recommend them"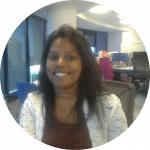 Hepzi Dorairaj
"I applied for 189 visa through AIA. I'm very glad I chose AIA as they made my visa process very smooth and absolutely with no stress during skill assessment and EOI. They are very approachable and kind to provide any clarification anytime I reach out to them. They always do it right the first time. I definitely recommend AIA."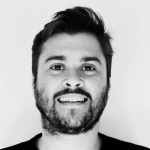 Raphael, Brazil
My 482 visa was complicated, after speaking to many agents, I met for consultation with Michaela at AIA office, within 3 weeks my application was lodged and visa was granted very quickly. Speak to AIA if you have a complicated case, they will point you in the right direction and sort it out.

Marion, Philippines
"AIA did a great job with my partner visa application for wife from Philippines. They did Prospective marriage visa stage, 820 visa and second stage 801 applications. Friendly and experienced staff. I am now happily settled in Brisbane with my wife and children. They are experts in partner visas and highly recommend them."
OUR SERVICES
We provide a range of services relating to Australian Visas, Citizenship and International visas to select countries.
Interested in a partner visa application in Australia?
You are in the right place! Here at the Australian Immigration Agency (AIA), we assist you with all visa applications, including: spouse partner visas, or permanent and temporary visa applications.
We offer you our services (including consultancy and application process services) for all types of visas that Australia allows. Hence, you can apply for a partner visa, family visa, business/work visa, spouse visa and relative migration visa. We guarantee you a high quality service!
We have offices in Melbourne and Brisbane, but wherever you are in the world, we are there to provide you the best immigration services. We are not just 'any' immigration agency. AIA provides the best quality services and by choosing us, we guarantee you our high quality service!
Forget about all paperwork hassles associated with migration applications. You do not have to worry about handling the paperwork, communication, research, and visa application submission, as we handle all of that for you. Here, at the Australian Immigration Agency, you can expect to get all necessary documentation done by experienced agents.
Our immigration agency is a registered agency in Australia that exclusively deals with Australian partner visas. We are registered with MARA (the Australian Migration Agents Registration Authority).  We are experienced and skilled agents and we are ready to help you with your visa application process.
Not sure whether you qualify for partner visa in Australia?
Ask our experts directly, by calling us or using our contact form.
You can rely on our friendly services and you are guaranteed to get the best value for money.
AIA is excited to welcome you to Australia in a convenient, efficient and friendly manner.
Australian Partner Visa
Australia is one of the best countries in the world for people who want to live, work, and raise children in a safe environment. Crime is minimal in Australia, and the nation has a long history of stability and economic freedom. Consequently, jobs are plentiful since Australia is home to thousands of multinational corporations. Australia is also home to many of the world's leading brands, including Woolworths, Wesfarmers, and BHP Group.
In an era of increasing globalization, many couples now meet abroad before returning to Australia to start a family. In other cases, foreigners working in Australia marry an Australian national and decide to start a family in a major Australian metropolitan area, such as Melbourne or Sidney. Regardless of your reasons for wanting to reside in Australia on a permanent basis, the partner visa is one of the best travel documents available for enjoying guaranteed Australian residency and most of the rights enjoyed by citizens.
Why Get an Australian Partner Visa?
Ordinary visas obtained upon arrival or at an embassy only let foreign nationals remain in Australia for a limited amount of time. For most passport holders, a tourist visa can only guarantee entry for 90 days. You can sometimes extend your stay up to a year, but immigration agents will deny you entry as soon as they get the impression that you are trying to live in Australia without obtaining a proper residency permit. Foreign nationals who want to live in Australia, therefore, must obtain residency before settling down.
In some cases, you may be able to get a residency visa through your employer. The problem, however, is that your employer can cancel your work visa at any time because your employer will have to sponsor your residency application. Under Australian law, employers acting as sponsors can end their sponsorship at any time. To avoid potential problems with employers, most immigrants prefer to search for sponsors within their own family. Under Australian law, you have the right to apply for a parent visa if you are the parent of a child who is a permanent resident or citizen of Australia.
When You Can Qualify for a Parent Visa
Most people who apply for a parent visa are or were married to an Australian national. Your marital status is not, however, a necessary requirement when applying for a parent visa. If you are divorced and want to be closer to your child residing in Australia, you can apply for the visa.
You should also keep in mind that there are no age restrictions when getting a parent visa. If your child is an adult, you can still submit an application. In fact, getting a residency permit when your child is an adult can be easier since your child can sponsor your application. Furthermore, Australia offers a special parent visa designed for elderly parents over the age of 65 who wish to live closer to their child. There are, of course, some restrictions, but the bottom line is that almost all foreign nationals who have children residing in Australia can qualify for a parent visa.
Requirements for a Parent Visa
The Australian government imposes limitations on parent visas to prevent abuse, but these restrictions are easily surmountable with the right planning. The first restriction is that at least half of your children have to be in Australia when you apply. If you are the parent of two children and only one of these children resides in Australia, you can apply for a parent visa. Next, you will need to find someone who is willing to sponsor your application for two years. You will also need to visit a physician and a psychologist to verify that you are in good physical and mental health.
You can apply for a parent visa from any Australian embassy around the world. There is no requirement to enter Australia before requesting permanent residency, but doing so can increase your chances of having your application accepted. Applying offshore is also more expensive than a domestic application. Nevertheless, there is no reason to delay filing your application if the cost associated with traveling to Australia as a tourist is the main factor holding you back.
Rights of Parent Visa Holders
Parent visas are powerful travel documents in Australia that give you most of the rights normally given only to citizens. Once you have a parent visa, you obtain the unlimited right to live and work in Australia. Employers are not legally allowed to treat you differently than a citizen, and you can even start a business if you meet the ordinary licensing and capital requirements. Parent visas have to be renewed every five years, but renewals are almost always granted unless an applicant no longer has a sponsor or commits a serious felony.
Parent visas are also an important gateway toward obtaining citizenship. Most people who stay in Australia on a parent visa eventually become naturalized because the requirements for obtaining citizenship are relatively straightforward. The main requirement for citizenship is that you be a lawful permanent resident for 12 months. Once you have met the residency requirement, you can apply to become an Australian citizen on an irrevocable basis.
Parent Visas vs. Ordinary Visas
An important factor to consider is whether you should obtain an Australian partner visa or another form of Australian visa designed for permanent residency. If you already have an Australian spouse visa, you will not need to apply for a parent visa. In general, a marriage visa gives you exactly the same benefits as a parent visa. You will, however, need to obtain some form of residency permit if you are married to an Australian partner since Australia does not automatically grant residency to married couples.
Many partners make the mistake of assuming that a tourist visa is sufficient as long as one partner is an Australian national. In reality, you will have to obtain residency with the help of your employer, child, or marital partner. With Australian marriage visas and visas obtained through employment, you can lose your right to stay in Australia when you lose your job or get divorced. Parent visas, therefore, are invaluable because they give you the greatest chances of being able to stay in Australia permanently. As long as your children who live in Australia do not move abroad, you can continue to renew your parent visa.
Bringing Extended Family With a Parent Visa
New Australian immigrants often want to bring extended relatives when they start their new life. Australian partner visas ordinarily only give you the right to get a residency permit for your children and your spouse. With a parent visa, however, you can bring more relatives than with an Australian spouse visa. People who successfully get a parent visa can later apply to bring all of their children, parents, and grandchildren into Australia. The relatives who you bring over can, then, bring over their own children, parents, and grandchildren once they have obtained residency.
In most cases, the easiest way to bring your entire family over to Australia is to start by obtaining citizenship. When you are a citizen, you can sponsor your relatives on your own without needing a third party to act as a sponsor. However, bringing your extended relatives to Australia without becoming a naturalized citizen is possible once you have successfully obtained a parent visa. Your extended family can, then, become Aussie once they have met the residency requirements for naturalization.
Working in Australia for Parent Visa Immigrants
When you have a parent visa, you enjoy exactly the same employment rights as ordinary Australian citizens. You can obtain professional licenses to practice as a lawyer, engineer, or medical doctor as long as you qualify under ordinary Australian law. In fact, many permanent residents in Australia are even able to work in government agencies and obtain security clearances. The only limitation is that you cannot run for elected office without first obtaining citizenship.
Spouse visas and parent visas are powerful tools for finding high-paying employment in Australia. Many people who immigrate to Australia are able to more than double their salary when they come from a developing nation. Many couples who obtain Australia partner visas substantially increase their income when they find their first job, and this money can later be brought back to your country of origin without paying any exit tax.
Studying in Australia for Parent Visa Immigrants
Obtaining an education visa in Australia is usually difficult. Immigration officers often scrutinize applications for education visas extensively since existing universities cannot support the number of students who wish to study in Australia each year. If you have a child living in Australia, you can legally circumvent the limitations on education visas by first obtaining residency. Once you are in Australia on a parent visa or partner visa, you can apply to universities without the additional stigma and costs associated with applying as a foreigner living abroad.
Most importantly, parent visas give you the right to work in Australia while you complete your education. With an ordinary education visa, you may face restrictions that prevent you from working while in school or during the summertime. Parent visas, on the other hand, give you the same right to obtain employment that ordinary citizens enjoy. You can also easily find a job after graduation without having to rush to find an employer willing to sponsor you for a work visa.
Leaving and Entering Australia on a Parent Visa
When obtaining residency in a foreign country, it is important to ensure that you have the right to travel between your country of origin and country of residency without facing significant restrictions. Unlike with employment visas, parent visas enable you to enter and leave Australia without any restrictions. In fact, if you are concerned about the possibility of not receiving clearance to re-enter Australia after spending time abroad, immigration officials can provide you with a return visa that can guarantee re-entry as long as you meet a basic series of requirements. The bottom line is that Australia's parent visa program imposes no restrictions on travel, so you are free to continue spending a reasonable amount of time in your country of origin without losing your residency permit.
Do Parent Visa Immigrants Qualify for Public Assistance?
The Australian government has long maintained that people who reside in Australia with a parent visa have the right to obtain public assistance. Parent visa immigrants have the right to qualify for Medicare and other social programs without impacting their eligibility for renewal. In general, you will continue to qualify for your residency permit as long as you are making an effort to find and maintain employment while receiving public benefits. There are certain conditions where your sponsor would be required to start supporting you if you became dependent on public assistance, but immigration laws offer significant exceptions. For instance, if you became disabled, you would qualify under ordinary Australian disability laws without having to rely on your sponsor.
You should keep in mind that sponsors are only liable to support you for the first two years after you become an Australian resident. After the initial two-year window ends, you would receive public assistance like an ordinary Australian citizen. In most cases, you can retain your parent visa despite accepting public benefits. You should, however, consult with an attorney to ensure that your residency status will remain valid in the long term if you plan to depend on public assistance.
How Parent Visas Can Lead to Citizenship
According to Australian law, permanent residents have the right to apply for citizenship in as little as 12 months after moving to Australia. Unlike with employment visas, parent visas give you the right to apply for citizenship within this one-year time frame. Historically, Australians have had to wait four years before applying for citizenship, but a new law passed in 2007 shortened the waiting period for most lawful permanent residents.
Becoming an Australian citizen can carry immense advantages because the international community considers an Australian passport "tier one." Consequently, you can enjoy visa-free travel to the European Union and U.S. once you have obtained Australian citizenship. Partner visas obtained through your spouse can function as important stepping stones toward global citizenship that can enable you to live and work in any country.
The Parent Visa Application Process
Applying for a parent visa is, in general, a simple process for both current residents of Australia and people living living abroad. If you are currently in Australia, you can apply for a parent visa at any office of the Department of Home Affairs. Moreover, qualifying individuals living abroad can apply for a parent visa at any Australian embassy around the world. For people living abroad, the only limitation is that you have to apply at an embassy located in a country where you have citizenship.
Once you have submitted your application, immigration officers will work with you to have you submit paperwork to verify your eligibility. You will need to submit your birth certificate, bank account statements, and other relevant information that immigration officers request. You will also need to have your sponsor submit paperwork verifying their ability and willingness to assume liability for you as a permanent resident. In all, the parent visa application process takes about two years to complete. Upon completion of the process, you will receive documents verifying that you have met all Australia visa requirements so that you can get your residency paperwork.
Getting Help With a Parent Visa
The partner visa Australia immigrants need is attainable as long as you work through the legal requirements in the proper way. To maximize your chances of being approved to start a new life in Australia, you should work with qualified immigration specialists who have experience helping prospective immigrants to gain permanent residency. Qualified specialists have worked with hundreds of people on similar cases, so they know how to overcome potential hurdles in ways that are not available to the general public. Having a professional at your side can, therefore, help to improve your chances of successfully getting through the application process when seeking to obtain an Australian residency visa.
Australian Immigration Agency has extensive experience helping people from around the world to successfully gain residency with the help of their family members. We can sit down with you and your family to work out a customized immigration plan that will give you the best chances of obtaining residency or citizenship in Australia. By working closely together, we can help you to obtain the education, career, or retirement of your dreams in one of the best nations in the world. Contact our immigration agency today to learn more about how we can help you get a parent or partner visa in Australia.
ACT NOW AND SECURE YOUR FUTURE IN AUSTRALIA