SPECIAL ANNOUNCEMENT
If you require Australian Visa Extensions due to impacts from the COVID-19 (Coronavirus) travel bans please contact us for fixed fee visa extension applications, visa appeals, or any other related matters during this period.
Remaining lawfully onshore in Australia has never been more important for those visiting or temporarily residing here.
Note: We are continuing to fully operate, during this time and will remain open for business. Contact us now to speak with a registered migration agent.
ACT NOW AND SECURE YOUR FUTURE IN AUSTRALIA
TESTIMONIALS FROM REAL PEOPLE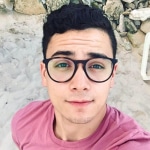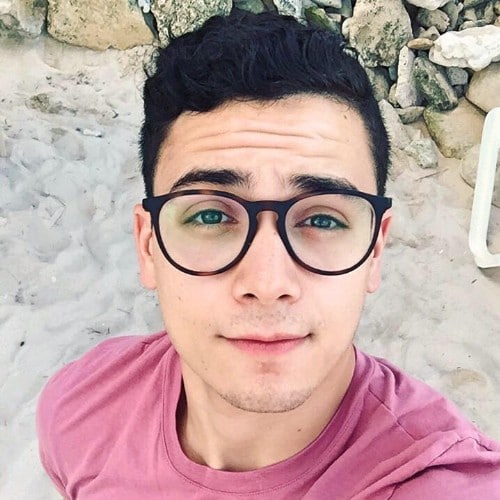 Ali Khan
"With help of AIA, my brother my family and I could acquire Australian tourist visa. Because of political and social reasons, this is not an easy task for Iranians"

Owen Barnabas
"Had a very urgent case regarding the 482 visa. Thanks to AIA and particularly Ruby who acted on my case urgently I had my 482 visa granted within a very short period of time. The manner in which it was dealt with was very professional and all done so by a very friendly and kind team. I would highly recommend them"
Caroline Butler
"Myself and my partner had a very urgent case regarding the 482 sponsorship visa that was handled brilliantly by AIA, especially by Ruby. She took on our case and acted on it as soon as possible. I would highly recommend AIA as we got our visa through in a short period of time"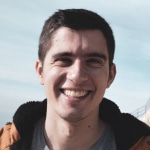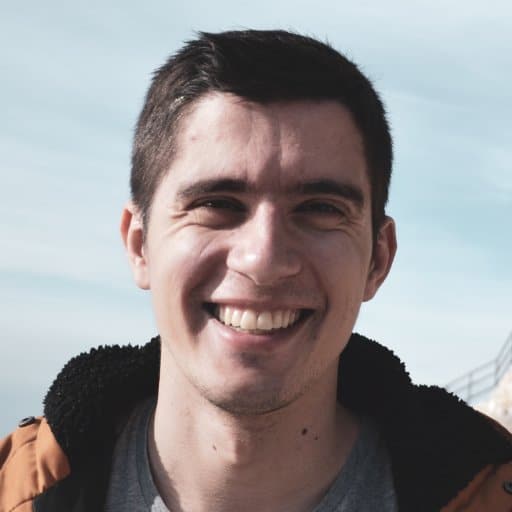 Peter King
"AIA handled my case rapidly and with professionalism. Within two weeks of AIA submitting my application for AU citizenship I was contracted by AU Immigration for an interview and test. AIA was a great investment and provided stellar services"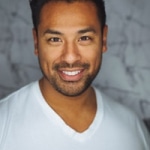 Romain Davies
"My case for the 482 visa was not easy and urgent but AIA and especially Ruby found the good way to manage it. I knew that it would be difficult and may be not possible to get this sponsor but Ruby did it! Thank you"

Viki Wong
"Ruby and team were very helpful and thorough. We are Kiwis and have successfully achieved our PR goal with their assistance in a very quick time-frame.
Highly recommend them"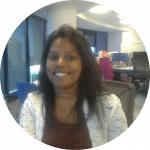 Hepzi Dorairaj
"I applied for 189 visa through AIA. I'm very glad I chose AIA as they made my visa process very smooth and absolutely with no stress during skill assessment and EOI. They are very approachable and kind to provide any clarification anytime I reach out to them. They always do it right the first time. I definitely recommend AIA."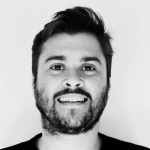 Raphael, Brazil
My 482 visa was complicated, after speaking to many agents, I met for consultation with Michaela at AIA office, within 3 weeks my application was lodged and visa was granted very quickly. Speak to AIA if you have a complicated case, they will point you in the right direction and sort it out.

Marion, Philippines
"AIA did a great job with my partner visa application for wife from Philippines. They did Prospective marriage visa stage, 820 visa and second stage 801 applications. Friendly and experienced staff. I am now happily settled in Brisbane with my wife and children. They are experts in partner visas and highly recommend them."
TAILORED ADVICE
HIGH SUCCESS RATE – FAST LODGEMENT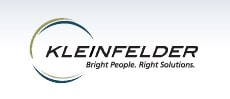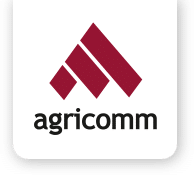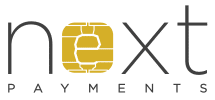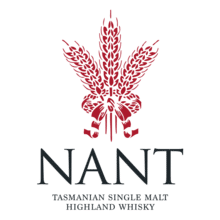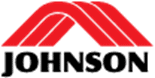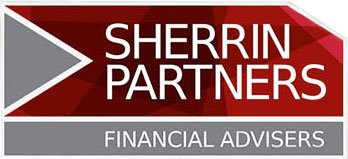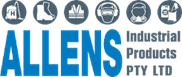 OUR PARTNERS & MEMBERSHIPS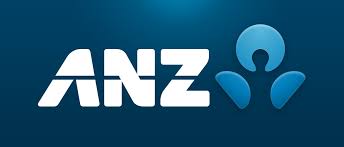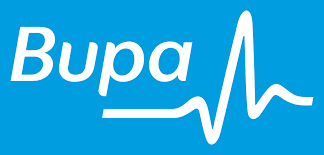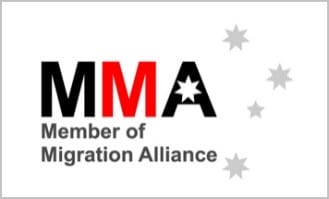 TAILORED ADVICE
We care about you, your family and your business / career, as if it was our very own. That's why we reject the cookie cutter approach to migration advice. Rather we dedicate time and attention to listen to your individual needs and develop tailored migration solutions and practical advice for now and the future.
FAST LODGEMENTS
Our experience and personalised visa and migration agent services allows us to complete your application with precision and speed. We are methodical in our ways of working to ensure nothing gets missed, documentation is requested upfront and applications can be lodged quickly.
HIGH SUCCESS RATE
We pride ourselves on our high success rate. As much as you choose us to represent you, we also are selective in regards to who we will provide visa services for. You can rest assured that we will not take on your case or take your money, unless we believe we can achieve a successful outcome for you.
CERTAINTY OF FEES
At AIA, we believe in being upfront about our fees, to provide you with long term certainty regarding all aspects of the migration process and to avoid any nasty surprises at the end. We provide value through differentiation such as writing customised individual submission letters for applications.
OUR SERVICES
We provide a range of services relating to Australian Visas, Citizenship and International visas to select countries.
Searching for a Migration and Immigration Lawyers in Melbourne?
Look no further! Australian Immigration Agency has a local office conveniently situated in the heart of the Melbourne CBD. As professional registered immigration consultants, we are here to help you. If you need advice on your Visa, whether it be work, business, family, student, tourist, investor or retirement we have you covered.
Simply contact us and we will setup a consultation with one of our immigration consultants who will guide you every step of the way. With AIA you are guaranteed to get value for money. We pride ourselves on providing a quality friendly service with a personal touch.
When you apply for a visa through AIA, we handle all the paperwork, research, communication, and application submission so you don't have to worry about the stress and hassle of getting your visa. We are not just 'any' migration agent in Melbourne; Choosing AIA will be the best decision you ever made, so much so that you will be raving to your friends and family about how great an experience AIA provides.
We provide a specific and unique service dedicated entirely to Australian visas.
We are excited to help you come to this vibrant land of Australia, filled with opportunities for you and your family.
For a "Better way to Immigrate", contact us now.
Australian Immigration Agency – Melbourne office address:
Level 23, Tower 5, 727 Collins Street
Melbourne
VIC 3008
Alternatively, give us a call on:
+61 (3) 9977 9662
Not in Melbourne, Brisbane or Perth? That does not matter! We can provide our immigration services to you wherever you are in the world. With up to date communications technology we can remotely deliver our same amazing service direct to you.
Melbourne Immigration Agency
Australia welcomes migration from all over the world, but our visa policies may make it seem otherwise. In this land of endless opportunity, we understand your desire to join us and share in the richness of an adventurous, innovative and prosperous land. A decision to change residency by moving from one country to another can offer challenges as well as high rewards. While the process of applying for a visa may seem overly complicated and unwelcoming, most problems occur because of inexperience with the system. At Australian Immigration Agency (AIA), we can assist your transition through the application for a visa and get you on your way to becoming a citizen of Australia through one of many avenues.
With our experience as an immigration agency, we can simplify the process and relieve your frustrations. The accuracy of information holds a position of primary importance in the Australian visa process, and we specialize in getting everything right the first time. You can trust us to manage your visa application with diligence, patience and persistence to relieve your concerns about it. Before you know it, you can complete your Australian visa application and put away the stress of the system.
Applying for a Tourist Visa
The well-known welcoming and charming culture of Australia appeals to anyone who enjoys a laid-back lifestyle and an abundance of natural beauty. Our history spans our existence as a colony with Aboriginal traditions to our ultramodern Melbourne and 50,000 km of coastline. Our country stands as a beacon that may attract you to our phenomenal weather, islands, sparkling beaches, amateur and professional sports events, surfing, fantastic scenery, reefs, wildlife and culture. We welcome you to enjoy all aspects of our amazing country with the stipulation that you obtain a tourist visa. Everyone except residents of New Zealand and Australia needs one to enter the country for a trip or a holiday. It provides our only way to justify your presence among us. As your migration agents Melbourne, we can help you navigate the process. While it may seem complicated, you can count on us to simplify matters with one of the visas that can satisfy your travel needs.
Even though you plan to stay in Australia for only a short time, your presence here requires you to request a visa with or without the assistance of an immigration agent. You can certainly try to work through the system on your own, but we recommend that you get expert assistance. We know from experience that a mistake on your application can remain on record for years, and it causes delays and frustration that you can avoid when you let us guide you through the application procedure.
Short Travel or Tourist Visa
You need this visa when you want to stay for a short period to visit your family and friends or to travel around the country but not to work. Our Melbourne immigration agents can explain the eligibility standards that include compliance with Australia's health and character requirements. They include the availability of funds for your support that you may have to verify along with having no intention of seeking work and every reason to return home before your visa expires. At AIA, we can assist you if you need to apply for an extension of your short-term immigration status if you decide to stay longer.
ETA Visa
You may have eligibility to apply for an electronic travel authority visa which processes electronically and provides some flexibility. An immigration agent Melbourne can assist you with this procedure.
Business Visitor Visa
As a business entrepreneur, innovator or investor, you may apply for this type of visa if you have an invitation from the Minister of Immigration or a nomination by a state or territory government. Business visitor visas let you invest, establish or manage a business in Australia. We offer to help you understand the requirements and the exemptions that may assist in the application process. The visa lasts for less than six weeks, and you may use it for multiple travel periods. A migration agency Melbourne can help you prepare the necessary paperwork.
Business ETA
Similar to the ETA visa, this Business ETA visa may allow you to stay for a short-term or a long-term period to explore business opportunities.
Requesting an International (PNG) Visa
Our knowledge as immigration agents Melbourne can save you a lot of time if you want to travel to Papua New Guinea for work or business, tourism or education. You must have an entry permit or visa to enter the country. Our experienced agents can take the mystery out of a process that must seem extremely complicated to our visitors. Once you obtain a PNG visa, you can use it for multiple as well as single entries if the purpose of your visit complies with regulations. The opportunity to get a visa on arrival applies only to eligible foreign nationals, and a migration agent melbourne can explain the circumstances to you. The exclusionary policies in effect deny visas on arrival to anyone from these countries: Australia, Eastern Europe, Southeast Asia except the Philippines and Malaysia, Africa and the Middle East. However, visitors from Pacific countries, Western Europe, America and New Zealand may apply to obtain a visa on arrival.
A migration agent can assist you with an application for a tourist visa if you want to sightsee on your own, visit friends or family or travel. Entry permits remain valid for 60 days, but they do not allow you to work. A working resident visa enables you to work if you have a valid permit, and we can advise you on the specific conditions that pertain. With a business person/investor visa, you can conduct business. AIA can provide a migration consultant to help you comply with special requirements for employment, business and student visas.
Studying in Australia
With an immigration consultant, you can navigate the visa process if you meet the enrollment and acceptance requirements of Australian educational institutions. As a migration agency, we offer guidance that helps you apply for a student visa from our Department of Immigration and Citizenship (DIAC) after you finalize the academic prerequisites. More than a quarter million applicants received a student visa in one recent year. Numerous paths offer options that may allow you to qualify, and their complex requirements may require guidance from an immigration lawyer Melbourne as to the best one for you to use.
The subclasses of student visas that may apply to you include ELICOS, a standalone English language course that provides a certificate on completion but no Australian award. A visa for primary or secondary school courses allows participation in secondary school exchange programs. If you plan to pursue a college degree at the associate, bachelor or master level, a graduate certificate or diploma, you need to apply for a visa for higher education. When your application encounters delays or problems, you may find that a migration lawyer can help you work through them. A visa for postgraduate research allows you to pursue a research degree at an Australian university that accepts your credentials. A special subclass that may seem confusing, a visa for students who do not receive an award, applies if you take specific courses that may help you seek another type of student visa. Our experienced migration agents can guide you through the process of finding the best subclass that enables you to acquire a visa. You may have another avenue of approach if you have received AUAID sponsorship or the support of the Australian Defence Department. The AUAID and Defence visa offer a specific degree that applies to only a select group of students.
Seeking Family Migration
The highly complex aspects of family migration may require the assistance of an immigration lawyer. Applicant migrants must have sponsorship or nomination by a close family member who already lives in Australia as an adult citizen of the country, a permanent resident or an eligible New Zealand citizen. Further stipulations require the assurance of support by the sponsor or bond payment in some cases.
Some complications that you may encounter relate to the parent visa category if you have children who have settled in Australia as citizens or permanent residents. The eligibility for an Australian pension may require legal advice with the potential requirement to wait 10 years after receiving a visa. Family visas allow Australian permanent residents and citizens to unite family members who live inside or outside of the country, and the complexity of the application process can lead to errors on the documentation forms. Unless you understand the implications of legal terms such as "Contributory Parent," you may want to avoid the delays that errors cause and choose a reliable melbourne migration agent to guide you through the process. As you consider the challenges of the path to visa approval, keep in mind the problems that can prevent applicants from achieving the goal. Many applications fail to qualify for a visa because of incomplete or inaccurate information. An immigration lawyer or experienced agent can guide you around the pitfalls that prevent a visa approval for your family.
Conducting Business in Australia
With a genuine welcome that greets people who have business interests, Australia offers many paths to obtaining a business visa. The classification of the migration program encourages business people to expand an existing enterprise or develop a new one as a visitor or permanently settled resident. Business people need the visa to conduct investments, start an enterprise or manage a business along with their family as they may choose to do. To achieve a successful outcome when you apply for a visa, you need an invitation from the Minister of Immigration or a nomination by a territory or state government. While the streams within the subclass may not mean much to you without the benefit of a migration agent's advice, they include a path for innovators, investors, significant investors, premium investors and entrepreneurs. The natural beauty of Australia invites tourists and residents to enjoy the attractions, lodging, dining and entertainment facilities that business people develop and promote.
Working in Australia
Work visas encourage skilled and motivated residents of foreign countries to come to the "land of opportunity" to work, help strengthen the workforce and contribute to the economy of Australia. The sincerity of the welcome becomes clear when you look at the range of work opportunities that you may choose when you have the proper documentation. The pleasant weather, picturesque views of land and sea, tourist attractions, busy metropolitan cities like Melbourne and an abundance of wildlife offer a wider range of job opportunities than you may find in any other place. Employers who need employees with specific skills may provide sponsorship of people to fill a position within a company through a temporary or permanent employer sponsored visa.
You may qualify for a temporary sponsored visa if not for the skilled independent visa, and it may help you achieve permanent resident status. More people use the temporary business visa than any other kind of work visa, and it lets you stay and work for four years. An overseas or an Australian employer may sponsor you for a specific position within a company.
The permanent sponsored visas offer multiple paths that may lead to approval. The skilled sponsored visa may suit you if you have the desired skill set in a state or territory that needs it. A employer nominated scheme offers you a path after you receive an employer nomination. The skilled independent visa may suit you if your skills appear on the Australia Skilled Occupation List. The classification gives you the option of becoming a permanent resident when you meet other criteria that a migration agent Melbourne can describe in detail.
Australia has an exchange program with reciprocating countries that allows anyone in the 18 to 30 age group to work a short-term job while on an extended holiday. The working holiday visa lasts for a year. An alternative, the work and holiday visa, may appeal to you if your country does not participate in the reciprocal program. The countries that it specifically addresses include Argentina, Chile and the United States in addition to Turkey, Bangladesh and Indonesia, Malaysia, Thailand and Iran.
For more information contact us here:
ACT NOW AND SECURE YOUR FUTURE IN AUSTRALIA