SPECIAL ANNOUNCEMENT
If you require Australian Visa Extensions due to impacts from the COVID-19 (Coronavirus) travel bans please contact us for fixed fee visa extension applications, visa appeals, or any other related matters during this period.
Remaining lawfully onshore in Australia has never been more important for those visiting or temporarily residing here.
Note: We are continuing to fully operate, during this time and will remain open for business. Contact us now to speak with a registered migration agent.
ACT NOW AND SECURE YOUR AUSTRALIAN VISA
TESTIMONIALS FROM REAL PEOPLE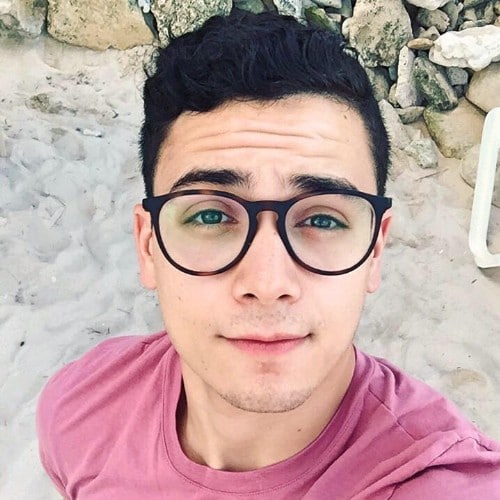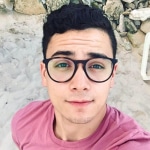 Ali Khan
"With help of AIA migration agents, my brother my family and I could acquire Australian tourist visa. Because of political and social reasons, this is not an easy task for Iranians"

Owen Barnabas
"Had a very urgent case regarding the 482 visa. Thanks to AIA and particularly Ruby who acted on my case urgently I had my 482 visa granted within a very short period of time. The manner in which it was dealt with was very professional and all done so by a very friendly and kind team. I would highly recommend them"
Caroline Butler
"Myself and my partner had a very urgent case regarding the 482 sponsorship visa that was handled brilliantly by AIA, especially by Ruby. She took on our case and acted on it as soon as possible. I would highly recommend AIA as we got our visa through in a short period of time"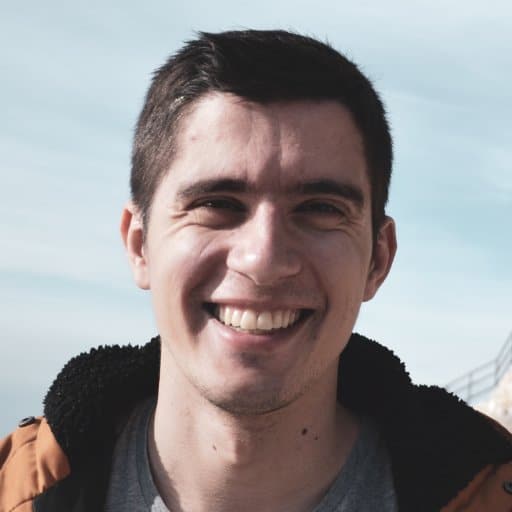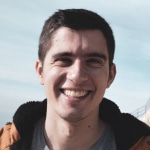 Peter King
"AIA migration agents handled my case rapidly and with professionalism. Within two weeks of AIA submitting my application for AU citizenship I was contracted by AU Immigration for an interview and test. AIA was a great investment and provided stellar services"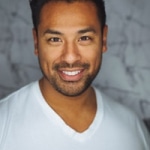 Romain Davies
"My case for the 482 visa was not easy and urgent but AIA and especially Ruby found the good way to manage it. I knew that it would be difficult and may be not possible to get this sponsor but Ruby did it! Thank you"

Viki Wong
"Ruby and team were very helpful and thorough. We are Kiwis and have successfully achieved our PR goal with their assistance in a very quick time-frame.
Highly recommend them"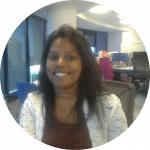 Hepzi Dorairaj
"I applied for 189 visa through AIA migration agents. I'm very glad I chose AIA as they made my visa process very smooth and absolutely with no stress during skill assessment and EOI. They are very approachable and kind to provide any clarification anytime I reach out to them. They always do it right the first time. I definitely recommend AIA."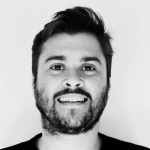 Raphael, Brazil
My 482 visa was complicated, after speaking to many migration agents, I met for consultation with Michaela at AIA office, within 3 weeks my application was lodged and visa was granted very quickly. Speak to AIA if you have a complicated case, they will point you in the right direction and sort it out.

Marion, Philippines
"AIA did a great job with my partner visa application for wife from Philippines. They did Prospective marriage visa stage, 820 visa and second stage 801 applications. Friendly and experienced staff. I am now happily settled in Brisbane with my wife and children. They are experts in partner visas and highly recommend them."
TAILORED ADVICE
HIGH SUCCESS RATE – FAST LODGEMENT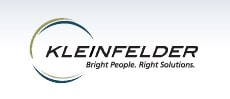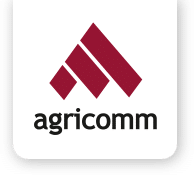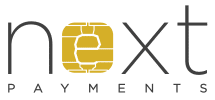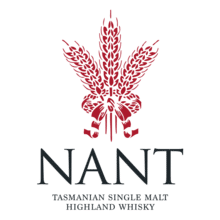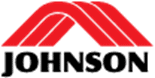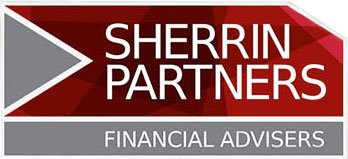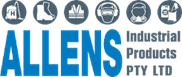 OUR PARTNERS & MEMBERSHIPS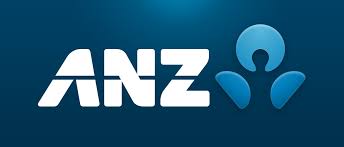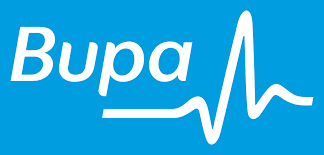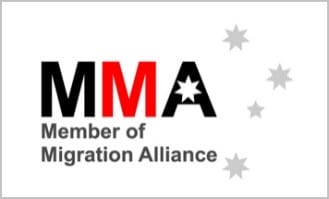 TAILORED ADVICE
We care about you, your family and your business / career, as if it was our very own. That's why we reject the cookie cutter approach to migration advice. Rather we dedicate time and attention to listen to your individual needs and develop tailored migration solutions and practical advice for now and the future.
FAST LODGEMENTS
Our experience and personalised visa and registered migration agent services allows us to complete your application with precision and speed. We are methodical in our ways of working to ensure nothing gets missed, documentation is requested upfront and applications can be lodged quickly.
HIGH SUCCESS RATE
We pride ourselves on our high success rate. As much as you choose us to represent you, we also are selective in regards to who we will provide visa services for. You can rest assured that we will not take on your case or take your money, unless we believe we can achieve a successful outcome for you.
CERTAINTY OF FEES
At AIA, we believe in being upfront about our fees, to provide you with long term certainty regarding all aspects of the visa application process and to avoid any nasty surprises at the end. We provide value through differentiation such as writing customised individual submission letters for applications.
OUR SERVICES
We provide a range of services relating to Australian Visas, Citizenship and International visas to select countries.
Looking for a Migration Agent in Gold Coast?
Search no more! Here at Australian Immigration Agency (AIA), we have a local office that is strategically located in the heart of Gold Coast to attend to all your travel needs. We are professional registered immigration consultants, ready to help and ensure your travel dreams become a reality. For information and advice on your Visa, whether it be business, work, student, family, tourist, investor, or retirement we have you covered.
Simply send a message or call us, and we will set up a consultation with one of our immigration consultants who will guide you through the entire process. With us, you are guaranteed of getting value for your money. Here at AIA, we are committed to providing you quality service tailored to your individual needs.
Applying for a visa through us is simple and stress-free. We handle all the paperwork, communication, research, and application submission so you can have the best experience ever. We're different from other migration agents in Gold Coast because we're friendly and care about our clients. Most importantly, we are passionate about helping you achieve your goals, while also building a solid relationship over time.
Here at AIA, we specialise in helping our clients get Australian visas as fast as possible through a hassle-free process. Also, we tailor our service to the specific needs of each person.
We are happy to help you come to the Gold Coast, Australia – without stress.
If you're looking for the most convenient way to migrate to the Gold Coast, contact us now. One of our expert immigration consultants who will respond to you, will furnish you with all the information you need and help you get started immediately.
Even if you live outside our local cities and you desire to come to Australia, we can still assist with your immigration needs. With our latest communication technology, we can provide our excellent service remotely to you anywhere in the world.
Moving to the Gold Coast
Gold Coast is a rapidly growing city filled with vast opportunities for all kinds of students, workers, tourists, and other people from all over the world. This includes you, your family, and your friends. Several other people know the value of these opportunities that abound in the Gold Coast, Australia. They migrate and settle every year on the Gold Coast to have a feel of the city and utilise these chances to make their lives better. 
This competition from people all over the world trying to relocate to the Gold Coast for education, work, and tourism has created stiff competition, making the migration process more complex than it used to be. Why? People are different and their situations are different too. They need a lot of help with the visa application process, whether they need a temporary or permanent visa. If you are looking to migrate to the Gold Coast, do not worry, as a registered migration agent on the Gold Coast we are here to guide you. The best step to take is reaching out to us as your migration agent on the Gold Coast and obtain all the vital information related to your Australian visa application.
We are aware that the Australian Visa application process can be complicated and time consuming for most people. Getting the Visa application processed quickly is essential so that they can move on with their plans to relocate and work. We know you have plans to make your settlement in Australia as soon as possible so that you can achieve your goals. However, you must understand that visa approval is key to making your dream a reality. 
Therefore, we advise you to follow the right steps to ensure you are well guided to include all the supporting documents needed to ensure the Visa application forms are filled out correctly. The processes involved in applying for a temporary or permanent Visa to Gold Coast, Australia can be challenging. The migration law has changed, and you must understand them to streamline the Australian visa application process. Though no one says it is mandatory to pick a registered migration agent on the Gold Coast, the Australian Department of Home Affairs encourages utilising these immigration agent services. Why? Any error in your Visa application means more delays, more stress, and higher likelihood of rejection and we do not want this to happen to our clients. That is why here at Australian Immigration Agency, we appoint only competent and experienced migration agents in Gold Coast to help you achieve your migration dreams.
ACT NOW AND SECURE YOUR FUTURE IN AUSTRALIA