SPECIAL ANNOUNCEMENT
If you require Australian Visa Extensions due to impacts from the COVID-19 (Coronavirus) travel bans please contact us for fixed fee visa extension applications, visa appeals, or any other related matters during this period.
Remaining lawfully onshore in Australia has never been more important for those visiting or temporarily residing here.
Note: We are continuing to fully operate, during this time and will remain open for business. Contact us now to speak with a registered migration agent.
ACT NOW AND SECURE YOUR FUTURE IN AUSTRALIA
TESTIMONIALS FROM REAL PEOPLE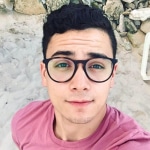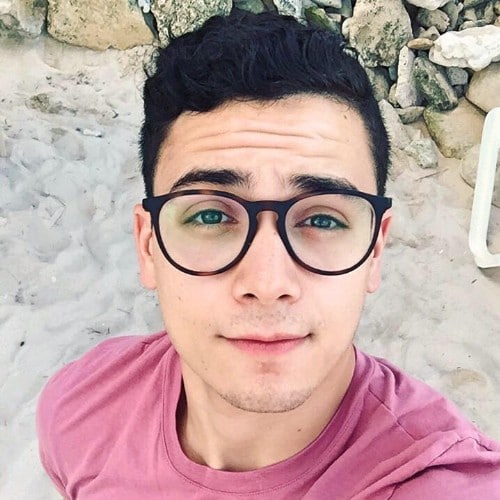 Ali Khan
"With help of AIA, my brother my family and I could acquire Australian tourist visa. Because of political and social reasons, this is not an easy task for Iranians"

Owen Barnabas
"Had a very urgent case regarding the 482 visa. Thanks to AIA and particularly Ruby who acted on my case urgently I had my 482 visa granted within a very short period of time. The manner in which it was dealt with was very professional and all done so by a very friendly and kind team. I would highly recommend them"
Caroline Butler
"Myself and my partner had a very urgent case regarding the 482 sponsorship visa that was handled brilliantly by AIA, especially by Ruby. She took on our case and acted on it as soon as possible. I would highly recommend AIA as we got our visa through in a short period of time"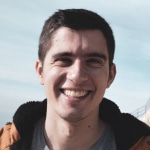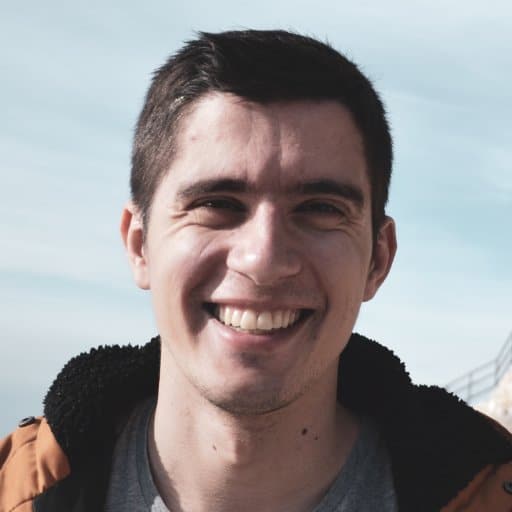 Peter King
"AIA handled my case rapidly and with professionalism. Within two weeks of AIA submitting my application for AU citizenship I was contracted by AU Immigration for an interview and test. AIA was a great investment and provided stellar services"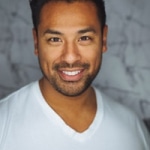 Romain Davies
"My case for the 482 visa was not easy and urgent but AIA and especially Ruby found the good way to manage it. I knew that it would be difficult and may be not possible to get this sponsor but Ruby did it! Thank you"

Viki Wong
"Ruby and team were very helpful and thorough. We are Kiwis and have successfully achieved our PR goal with their assistance in a very quick time-frame.
Highly recommend them"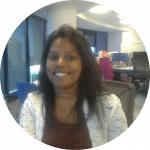 Hepzi Dorairaj
"I applied for 189 visa through AIA. I'm very glad I chose AIA as they made my visa process very smooth and absolutely with no stress during skill assessment and EOI. They are very approachable and kind to provide any clarification anytime I reach out to them. They always do it right the first time. I definitely recommend AIA."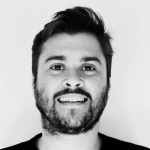 Raphael, Brazil
My 482 visa was complicated, after speaking to many agents, I met for consultation with Michaela at AIA office, within 3 weeks my application was lodged and visa was granted very quickly. Speak to AIA if you have a complicated case, they will point you in the right direction and sort it out.

Marion, Philippines
"AIA did a great job with my partner visa application for wife from Philippines. They did Prospective marriage visa stage, 820 visa and second stage 801 applications. Friendly and experienced staff. I am now happily settled in Brisbane with my wife and children. They are experts in partner visas and highly recommend them."
TAILORED ADVICE
HIGH SUCCESS RATE – FAST LODGEMENT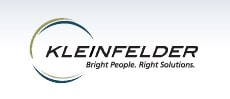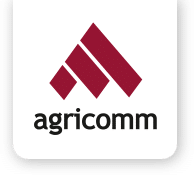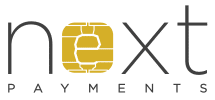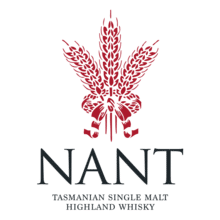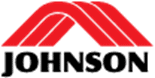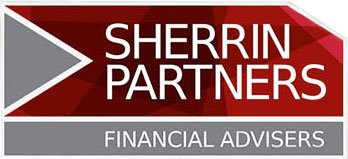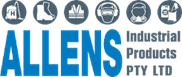 OUR PARTNERS & MEMBERSHIPS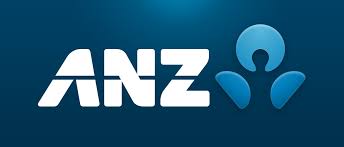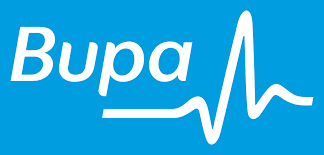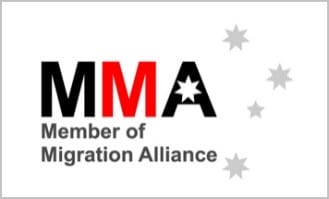 TAILORED ADVICE
We care about you, your family and your business / career, as if it was our very own. That's why we reject the cookie cutter approach to migration advice. Rather we dedicate time and attention to listen to your individual needs and develop tailored migration solutions and practical advice for now and the future.
FAST LODGEMENTS
Our experience and personalised visa and migration agent services allows us to complete your application with precision and speed. We are methodical in our ways of working to ensure nothing gets missed, documentation is requested upfront and applications can be lodged quickly.
HIGH SUCCESS RATE
We pride ourselves on our high success rate. As much as you choose us to represent you, we also are selective in regards to who we will provide visa services for. You can rest assured that we will not take on your case or take your money, unless we believe we can achieve a successful outcome for you.
CERTAINTY OF FEES
At AIA, we believe in being upfront about our fees, to provide you with long term certainty regarding all aspects of the migration process and to avoid any nasty surprises at the end. We provide value through differentiation such as writing customised individual submission letters for applications.
OUR SERVICES
We provide a range of services relating to Australian Visas, Citizenship and International visas to select countries.
Welcome to Australian Immigration Agency in Brisbane!
We are your professional registered Migration and Immigration Lawyers in Brisbane. Perfectly placed in the centre of Brisbane, you can rely on us to provide an ideal solution to all your visa needs.
Whether you want to come to Australia for business, leisure , work, study, family or any one of the thousands of wonderful reasons to come to Australia, we can help get you here with minimal fuss.
With multiple registered migration agents in Brisbane, we are here to help you.
Obtaining an Australian visa is often complex due to the constantly changing migration law. If you are not an Australian citizen then you are required to hold an Australian visa to enter Australia. This is where AIA can be of assistance. From setting up a consultation to personally meet with you, to filing all the paperwork, reading through the legislation, and submitting your visa application we handle your visa from beginning to end as though it was our own.
We pride ourselves on our friendly service and quality of work. Our success rate is second to none!
For a "Better way to Immigrate", just contact us to have a stress free process.
Australian Immigration Agency – Brisbane office address:
Level 6, 123 Eagle Street
Brisbane
QLD 4000
Give us a call on:
+61 (7) 3063 6399
We also have offices situated in Melbourne and Perth.
Not in Brisbane or Melbourne or Perth? Not to worry! We can provide our immigration services to you wherever you are in the World. With the latest communications technology, we can remotely deliver our same fantastic service direct to you.
Migration Agent Brisbane
Migration Agent Brisbane: Application Approval Process
Brisbane attracts visitors and travelers from different countries all over the world. The reasons for people to come to Brisbane are as diverse as the travelers themselves. People travel from all over the globe to experience the opportunities that await visitors and migrants looking to settle in Brisbane. This is an incredible location for working, studying or visiting. Many people can expect to arrive here every year, and they enrich the local experience by bringing different cultural views and customs to the area.
Regardless of the reason for making the trip, obtaining fast visa approval is an absolute necessity. However, it is also important to understand why the selection of the migration agent really matters. Using an agent is not required by law, but the Australian Department of Home Affairs recommends using a registered provider if you do elect to utilize these services. Any application mistakes could include requests for additional documentation, and this process is costly in terms of time. Our company hires only the most qualified and seasoned agents to fulfill this essential function.
The Application Process
Applications are approved based on the ability of the agent to correctly submit them, so the capabilities of the provider really do matter. The last thing you want to hear during this period is that a mistake has occurred. In addition, the immigration and migration process can seem excessively complicated. Enjoy the benefits that come with a speedy application process, which will also lead to faster approval times.
Our company hires experienced migration professionals with plenty of experience in processing a variety of different applications with timeliness and accuracy. This is important because mistakes in the application process can result in significant delays. For example, the case officer must be able to complete the application correctly including the applicant's skill assessments and supporting documents
Getting the application submitted correctly the first time can reduce the overall stress that often accompanies the migration experience. Urgent cases will often require extra attention on the part of the case officer. There has never been a better time to get the process started. Our friendly service professionals are standing by to answer your questions and reassure you that this process can be done efficiently. However, find out additional information about the process before you begin. This is highly recommended because it will prevent the most common errors from occurring.
Why Use a Migration Agent Brisbane?
A Brisbane visa is desired by people who wish to visit and enjoy the natural beauty of this part of Australia. People also come here to work or visit family. There are many sites for tourists to enjoy, and investors will often visit in order to assess various business opportunities. The type of visa needed is directly related to the purpose of the trip. Selecting the right type of application is one of the most critical steps for obtaining these visas. Professional immigration consultants can help you to make sure that the correct application is selected. After the process begins, this agent is also an important link for the applicant during the time when the application is submitted and before it is approved.
Obtaining the visa is possible when you work with a professional who has experience navigating the complex immigration laws, which are subject to change from time to time. It is possible to apply for a visa to visit Brisbane without any help, but it is still recommended that you use the services of a registered Brisbane migration agent. Immigration applications require a specific set of skills, and experience really does make a difference. This is why you should make sure to select an agent from our reputable company that earned positive testimonials over the years.
Client Testimonials, Migration Agent Brisbane
When you are ready to use the services of a registered migration agency, it is important to review these testimonials. Customer service is an important part of the experience, and you should be comfortable working closely with your immigration consultant professional. This includes the ability to ask questions and get a reply that makes sense for your specific situation. People looking to obtain a visa are often dealing with specific considerations, and experience makes a difference when you are selecting a professional to assist you with migration issues.
Review our customer testimonials to get a sense of our service policies. You should feel confident that you are being treated as a person and not just as another number in the system. When you work with our company, you will be dealing with experienced providers who understand the nuances within the relevant laws. We treat this as an important affair because so much is at stake. You should be comfortable in the skills of your migration providers so that you are confident that your future plans will not be disrupted. Work with an experienced professional to get the best results.
Brisbane Migration Agency
Registration is another essential consideration for anyone looking to use the services of an immigration agent. Our company provides effective services, and we are registered with the relevant agency. We serve people who are interested in having confidence in this process. Immigration can be a stressful experience if your situation is urgent, for example. We have experience handling a variety of different applications.
Getting approved as quickly as possible is always the prime concern of individuals who are looking to migrate to Brisbane. You should always consider checking to ensure that your immigration agent is registered with the Australian Office of the Migration Agents Registration Authority, or MARA. When you work with qualified Brisbane migration agents, you can enjoy the benefits that come with expedited service.
Get approved for a variety of visas, which may include the following:
Work visas
Business visas
Travel visas
Family visas
Sponsorship visas
Citizenship
Our service professionals have experience processing both offshore and onshore applications. We are confident that you will get the results you expect. Onshore applicants can also apply for an immigration visa through this process, which is designed to reduce the barriers for people seeking to obtain their visa. Offshore applicants can also go through a registered immigration agency in order to ensure that the process is performed correctly. We have experience handling complex applications as well as urgent requests, and this will be extremely helpful for anyone who is facing time constraints.
Our company offers this service in a courteous and professional manner. Regardless of your reason for coming to Brisbane, you should be able to make your trip without untimely delays. Use the service of our qualified agents in order to obtain your approval fast. If you elect to go through an agent, this is the option that has the highest rate of success. In addition, this is a cost-effective option because it prevents problems before they have a chance to occur. An experienced migration agent will be capable of using personal experience as well as professional training in order to provide these services to applicants. This is the most reliable method of getting the applications approved the first time.
Best Migration Agent Brisbane
Migration agents in Brisbane are available to assist people who wish to obtain a visa for any purpose. We understand the difficulties faced by people who are going through this process. However, there is no reason to feel discouraged. When you encounter our service professionals, you can be sure to get the answers you need. The difficulty of navigating immigration law can deter people who would otherwise apply for a visa. This is something that our company seeks to address through our services.
Our company also offers other support services that are essential for people who wish to work, study or visit Brisbane for any reason. Using our services can save you time, and it can also reduce the frustration that is so common during the application process. This is an efficient method of getting the application processed right away. Applicants can expect to save money by avoiding costly mistakes. Avoid delays by getting fast access to accurate information that you can use immediately. Get the application processed correctly the first time.
Brisbane regulates the flow of travel through this application process. However, these laws do not always stay the same, and this can introduce layers of complexity into the existing system. The changes in the laws that regulate migration and immigration often will often have the deterrence effect, but this should not prevent you from fulfilling your dreams to come to Brisbane. There is no reason to change your plans for this reason because you can simply use the services of our qualified immigration professionals. Get started right away in order to get the best results. Contact our service providers when you require the best migration agents Brisbane.
For more information contact us here:
ACT NOW AND SECURE YOUR FUTURE IN AUSTRALIA